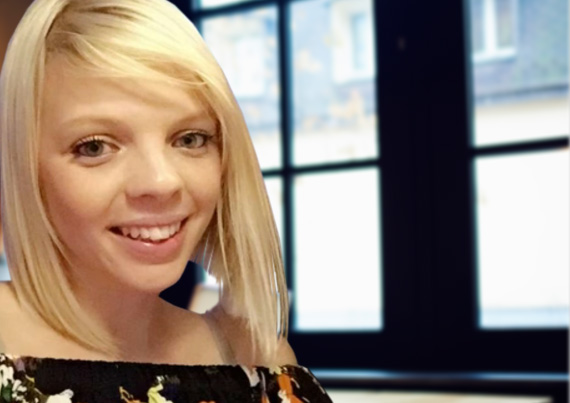 Getting to know Bethany
While communications was not Bethany's first choice of career when she was younger, she's always had a leaning towards caring for others and creativity. If she hadn't fallen in love with the family business, Bethany would have turned out to be a vet or an interior designer.
Bethany is a self-confessed stationery-lover and has a particular penchant for writing lists and arranging her thoughts and goals with the help of fancy pens and colourful notebooks. It's no wonder that when she first started working for the business back in 2010, she took to organising like a duck to water.
Congratulations on your appointment Bethany, and here's to a successful second generation of management.
Bethany Gould
Appointed MD in 2020
David Gould's daughter, Bethany, has been integral to Gould Electronics' success since she was 16. For over ten years her father has shared his knowledge and his values enabling Bethany to take the helm when the time was right.
Gould Electronics was founded by David back in the early 1980s. The engineering skills learned in the Royal Navy, his commitment to transform the world of communication solutions together with his desire to deliver the ultimate customer service, have formed strong foundations for the family run company.
Putting customers first is something that David has always insisted on. The values of relationship building, trust, honesty, transparency, and efficiency run throughout Gould's DNA.
David appointed Bethany as Managing Director in October 2020 to free up the time needed to concentrate on his health. Many of you will know that David has been receiving treatment for prostate cancer and has been advised to take things a little slower. Saying that, he's not hung up his boots just yet and will be around to offer ongoing support to Bethany and the team.
Bethany is super proud of the business that her father has established and is set to uphold its customer-centric values. Her vision is to embrace the technology available now and in the future, and use it to grow the business while always delivering what is best for Gould's clients. Since taking up this role in October, Bethany has already spent a lot of time speaking with customers about their demands and needs to help shape Gould's future services to be the perfect fit.