Combining our expertise with world-leading equipment, we deliver precision and performance.
Our core-alignment fusion splicer has the world's highest fibre image magnification rate enabling us to carry out the most complex, intricate projects with ultimate accuracy. We ensure high-quality connections every time with no detriment to capacity and speed.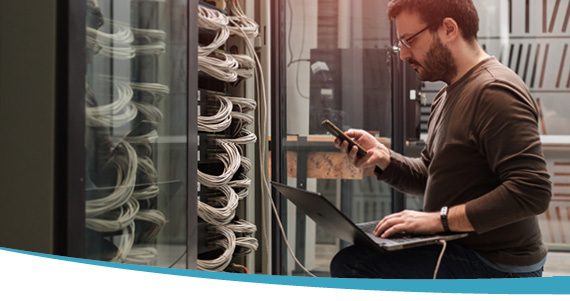 We're committed to meet the evolving demands of our customers and are continually developing the knowledge and skillset of our team.

Our operators have acquired all four levels of the City & Guilds 3667 (Communications Cabling & Networks) certification enabling us to fulfil our mission to provide the ultimate customer service. Whatever your specification, we will ensure the cable is installed to your required length within the fibre optic patch panel and maximise the optical power connection.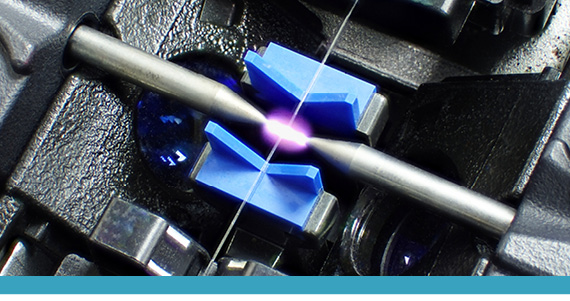 The core-alignment fusion splicer that we use is exclusive only to main telecommunications operators and guarantees no-to-low power loss and reflectance.
The process delivers high strength in all internal and external environments. Jackets and protective materials are removed before the fibres are cleaned. They are then cleaved to become flat and perpendicular – we aim for a 90° angle – to curtail power loss. This preparation allows us to fuse two fibres seamlessly with no compromise to the connection.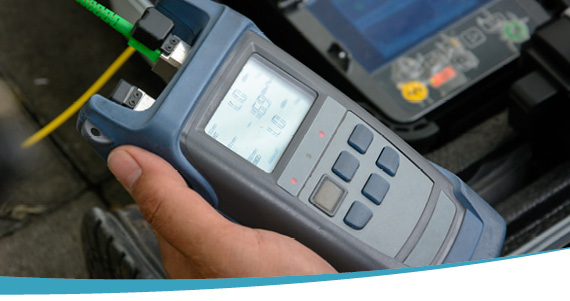 Once the process is complete, our cutting-edge splicer provides a loss estimate and performs a proof test to check the mechanical integrity of the fused fibres. Once tested, a sleeve is placed over the joint to provide exceptional mechanical protection.

In addition, all of our installations are tested further using an optical time-domain reflectometer (OTDR) to determine the data speed and the integrity of the cable. We're only satisfied when the fibres achieve their optimum performance potential.
Feel free to ask us anything, we're here to help.
Your query will be passed to the relevant team, whether that's sales, technical or engineering, to get you the answer you need.
Contact Us